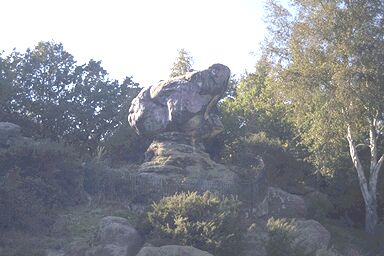 Just outside town off the A264 East Grinstead road is a tiny winding country lane (fortunately signposted) that drops through an impressive outcrop of Tunbridge Wells sandstone to a picnic area and pub.

Here, looking like a glacial erratic but actually formed by erosion, is the Toad Rock. Other outcrops of sandstone boulders can be seen in and around the centre of Tunbridge Wells. Nearby are also the High Rocks - acres of sandstone bluffs connected by bridges.

Telephone 01892 515532 or visit the High Rocks Website for further information.